Exclusive ALTITUDE embryos and more selling!
The Eurogenes Online Embryo Sale just started on the Eurogenes AUCTION page, 30 embryo combinations are selling, including some super exclusive FEMALE embryos by Farnear ALTITUDE-RED - one of the most wanted high type R&W sires in the breed right now, which is not available with semen in Europe. These embryos are from an incredible R&W line of Luck-E Holsteins with 11 generations EXCELLENT in the pedigree! These and more exciting opportunities are selling. Click further for more information.
ONLINE EMBRYO SALE
Closingdate: Friday, January 18, 2019 (9:00 P.M. - Dutch Time)
Click here for the online catalogue




A few examples of the embryos selling: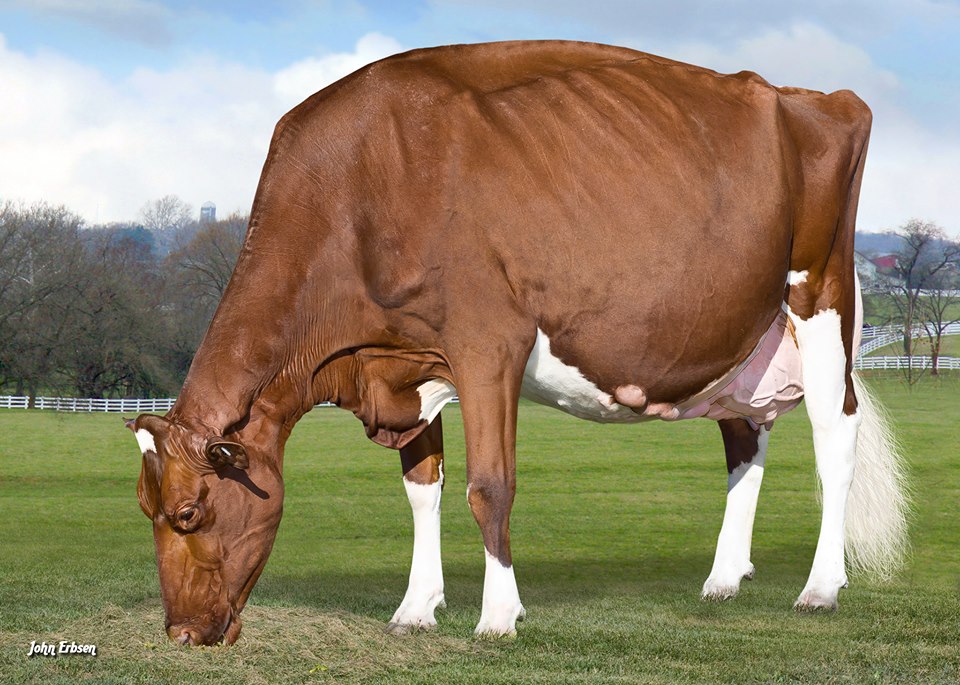 FEMALE Awesome-Red / Jordy-Red x APPLE-PTS RB Adley-Red (~CLICK HERE~)
FEMALE R&W embryos from APPLE her April '17 Redburst daughter!!
This embryos give you 100% R&W offsprings and grand dtrs to the 'one million dollar cow'!
Apple was: Res Grand Champion, Grand Int'l R&W Show 2013, All-American R&W Agend Cow '11, Grand Champion, Grand Int'l R&W Show 2011 & more!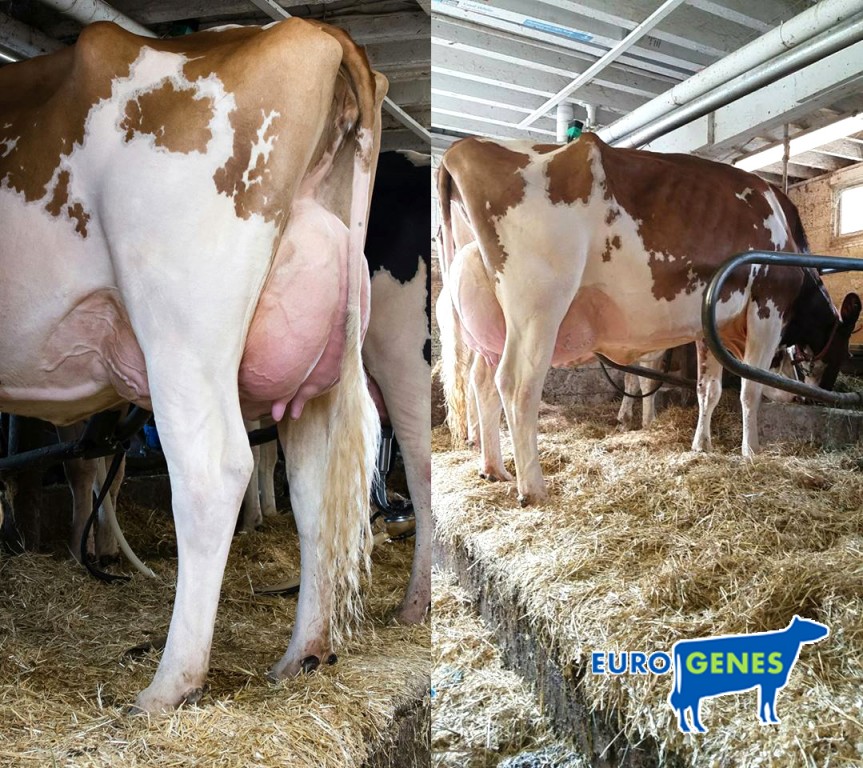 FEMALE Altitude-Red x Luck-E Awesome Jewel Red VG-86-USA 2yr. (~CLICK HERE~)
Altitude is THE R&W type sire right now and not available in Europe!
Create this great pedigree: R&W FEMALE Altitude x Awesome x Ladd P
11 EXCELLENT generations in this pedigree
Goes back on the World Famous Sky-Hi Mars Helen EX-92-USA
Family with many show winners and delivered proven sires like JORDAN RED!!!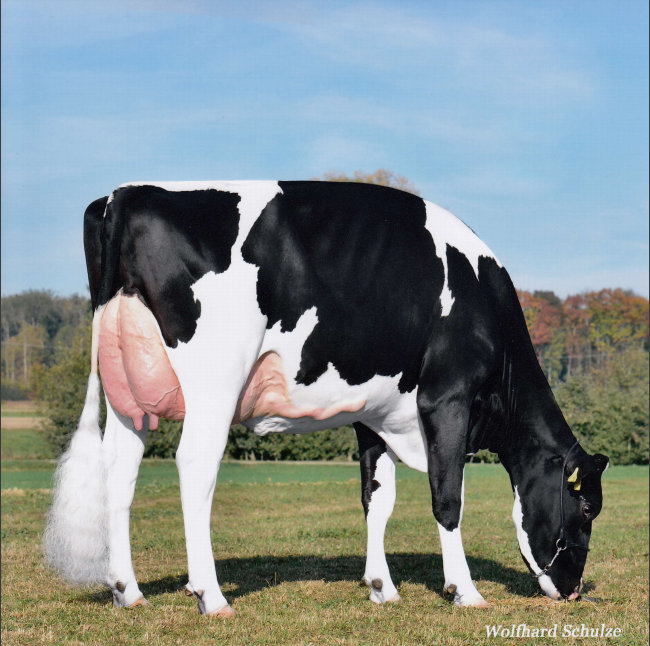 FEMALE Duckett Crush TATOO x Mox Applelook (~CLICK HERE~)
FEMALE Duckett Crush TATOO embryos from APPLE-RED her grand dtr!
Mox Applelook has an amazing mammary system which is scored EX-MS!!
Applelook is a sister to the succesful show cow: Mr Savagae Aysha Red EX-91-CH
Huge family with several All-Americans!

Mixed flush: FEMALE Tatoo/ Crushtime x Bel Doorman Zita VG-87-DE 2yr. (~CLICK HERE~)
FEMALE embryos out of the reigning Swiss Expo Jr. Champion 2017!
Sired by the huge TYPE Crush-son: Col DG CRUSHTIME- PTAT +4.01 and Duckett Crush TATOO +3.85 PTAT!!
Dam is an EX-94 sister to the World Champion Toc-Farm Allen Amyly EX-95!!
Amyly is the dam of the Champion maker GOLDSUN
Great production!!! La1. proj. 305d >9000 kg milk with 3.9% PROTEIN!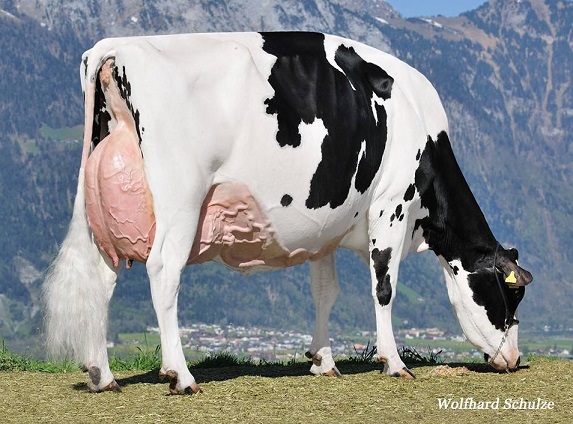 FEMALE Our-Favorite UNDENIED x Sondeler Kadabra (~CLICK HERE~)
Embryos from a lovely Gold Chip dtr going back on O'Kalibra
3rd dam O'Kalibra was Swiss Expo, European & WORLD CHAMPION!
O'Kadabra was Best Udder & HM. Champion 2yr. Old Nat'l HHH Show '16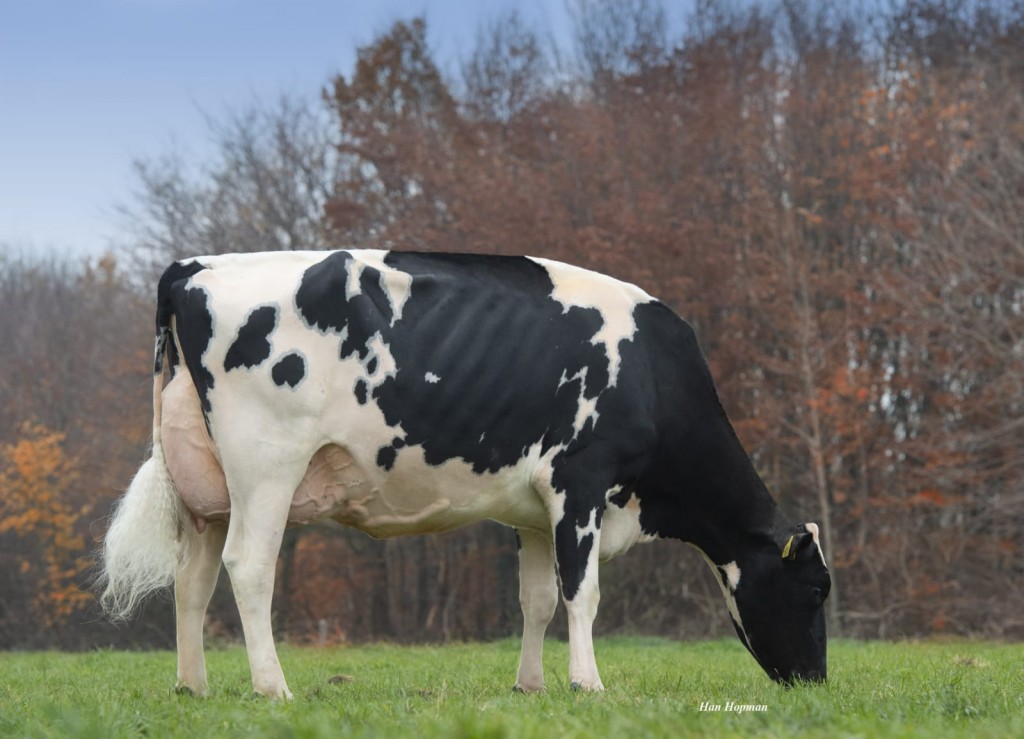 Walnutlawn SIDEKICK X JK DG Esmeralda EX-90-NL EX-92-MS (~CLICK HERE~)
SIDEKICK is out of the same family as the recently passed away bull SOLOMON!
Esmeralda is EXCELLENT with an EX-92-MS and very successful show cow:
> Res. Champion 2yr. Old National HHH Show '16
> 1st Intermediate Cow National NRM Show '17
> Champion Mariënwaerdt '16 & Res. Champion '17
> Res. Champion Hoornaar '16
A daughter of the French National Champion Carf Emeraude EX-91-FR!!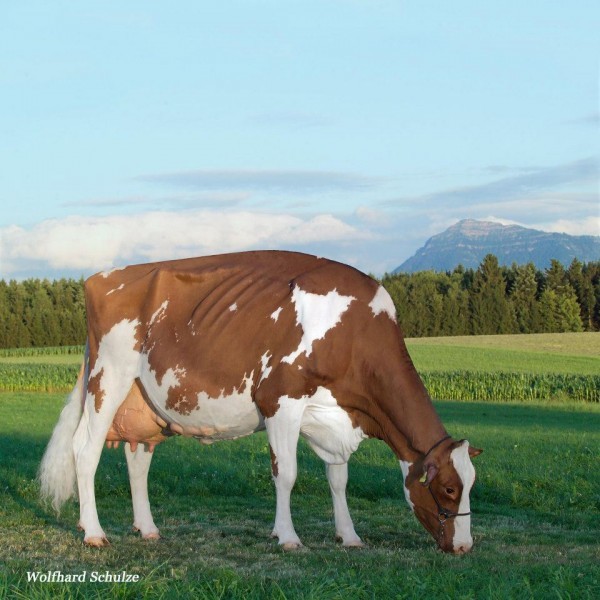 FEMALE Siemers Oct APPLE-CRISP *RC x Mox Atshott Mango VG-87-DE 2yr. (~CLICK HERE~)
FEMALE Apple Crisp *RC embryos from one of the last direct daughters of Mox Kite Maryrose EX-90-CH
This fancy Atshott daughter is scored VG-87-DE 2yr. and entered for the Swiss Expo, Lausanne
Huge transmitting family with many show CHAMPIONS
Mango is the full sister to: Ruegruet Joyboy Minneapolis EX-91-CH & Mox Talent Mandy EX-93-CH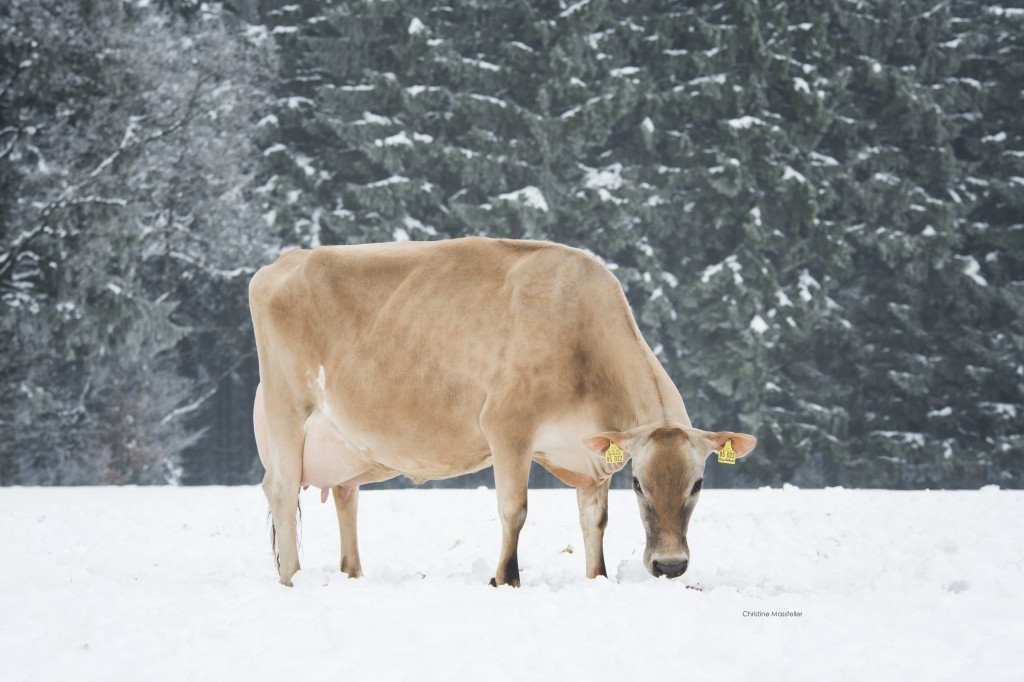 Jars of Clay BARNABAS x WIT Dafne EX-91-DE (~CLICK HERE~)
Jars of Clay BARNABAS embryos of the EXCELLENT Jersey: WIT Dafne EX-91-DE!
Dafne is straight out 3 EXCELLENT and show winning dams!
Her dam was Grand Champion Jersey RUW-Show 2011!
Multiple generations HIGH components: Avg. 5%F and 4% P!!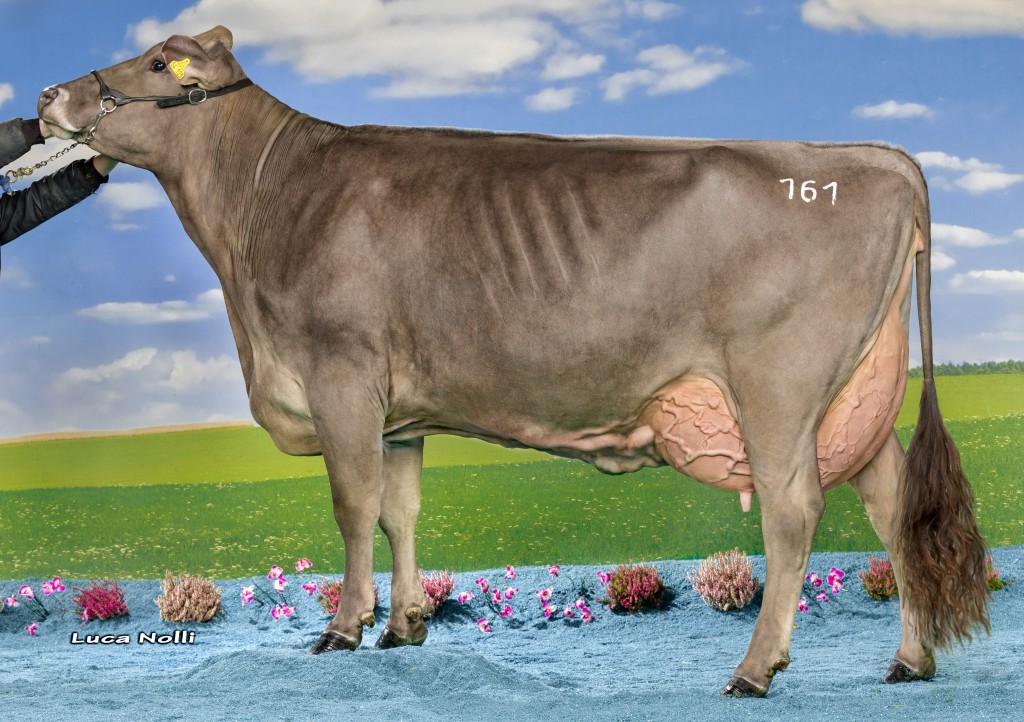 FEMALE Herrenhof BS Norwin PHIL x Alpengirl VG-87-DE 2yr. (~CLICK HERE~)
FEMALE embryos by the former highest TYPE bull in Switzerland: PHIL!!
Embryos from Alpengirl - unbeaten in her 1st lactation in the showring!
Alpengirl is now in 3rd lactation and will be scored again soon, expectation for a score between EX-90 and EX-92!
The higehst production cow @ Mox Holsteins: 58 kg milk / day!
GRAND CHAMPION & Best Udder RBW-Show '17
Int. Champion & Best Udder @ National German Breeder Show '16



For the full catalog --> CLICK HERE