HET Adora Chanel does what she promised!
HET Adora Chanel is in milk and does everything she promised! She is classified VG-85 and no less than 87 points for her udder. Her production is extraordinary, in 266 days she produced no less than 11.176 liters of milk with 3.7% fat and 3.4% protein! HET Adora Chanel is a daughter of the popular bull Stantons Adorable and descends from the Larcrest Chenile family. Diamond Genetics imported the Beacon embryos from Larcrest Ramos Chenile, the sister of the then popular Larcrest Cosmpolitan. These were sold to Ivo Hulsebosch of Roccafarm, after which Diamond Genetics bought Roccafarm Beacon Chrissy back as a calf. Her popular sons Gustavo left for RBB and Ghandi for the VOST. Her most famous son is Aikman son DG Checkmate, the most sold bull of RSH in 2020. Roccafarm Beacon Chrissy was sold via the Vekis Sale to Broeklander Holsteins who then sold embryos to the Adriaans / Diepenhoek Holsteins family, from which became Diepenhoek Chanel VG-87 was born, where Hurkmans bought the Adorable embryos that resulted in HET Adora Chanel. A family that actually everyone who has worked with it has had a good time. A line that excels in consistency, protein and conformation. The line at Hurkmans continues through, among others, a Copyright daughter HET Copy Cher.

Photo credits: Els Korsten, Rinder Union West eG, Alger Meekma ©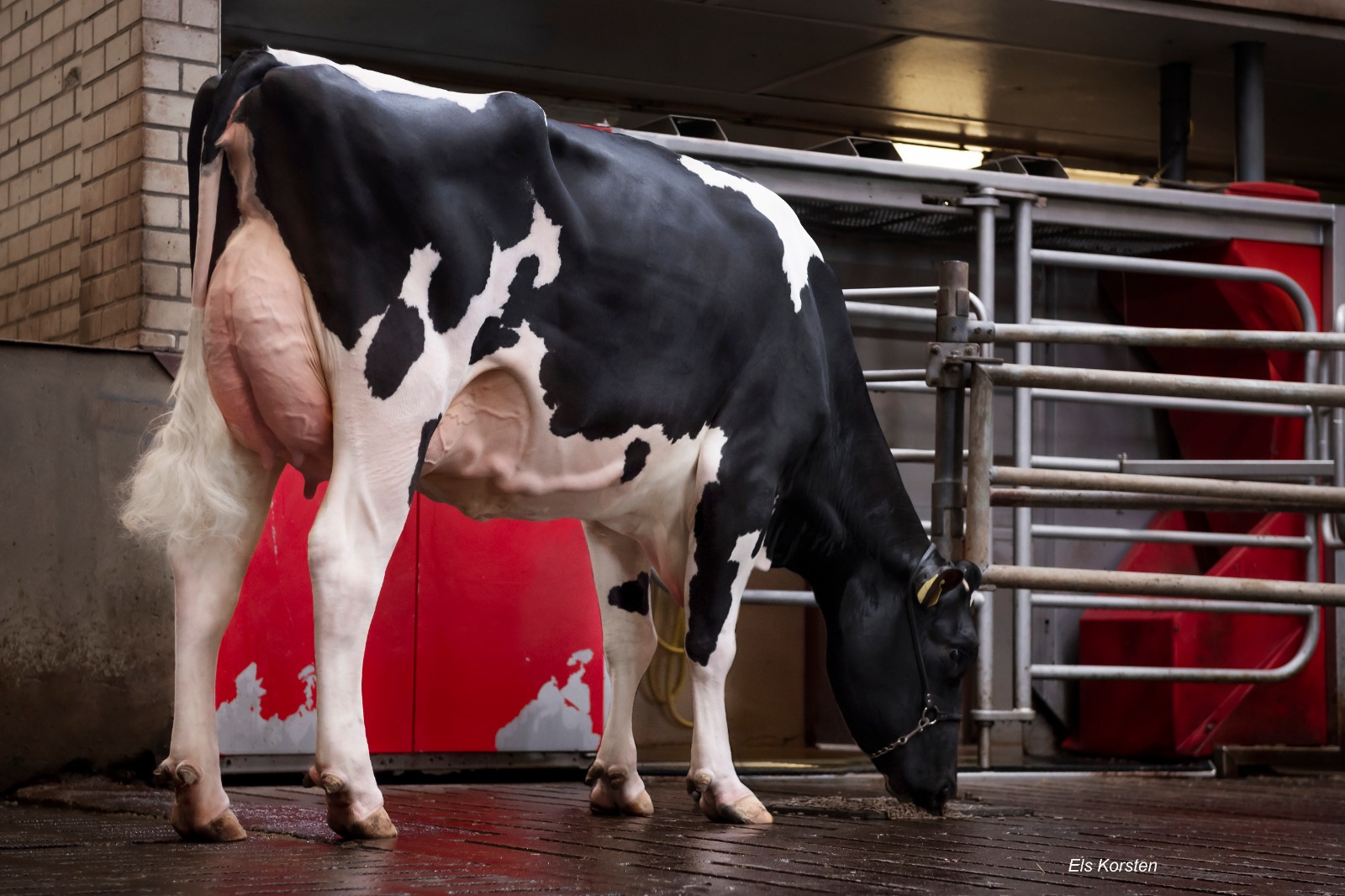 HET Adora Chanel VG-85-NL VG-87-MS 2yr. (PEDIGREE)
2.09 266d 11.176kgM 3.7% 408F 3.4% 383P
Adorable x Diepenhoek Chanel VG-87-NL (s. Balisto) x Roccafarm Beacon Chrissy VG-87-NL 2yr. x Larcrest Chenile VG-86-USA 2yr.
The former #41 gNVI heifer in Europe: +306 NVI (04/20) // +152 RZG & +129 RZE!! (08/19)
Sister to: HET Sound Chenile - dam to HET SC Charlene (s. Soundcloud) sold for 29.000 EUR
Huge TYPE: +106 (Dutch index) (04/20) // Also +2520 GTPI and 1.28 PTAT (04/20)
Dam to: HET G Chayenne *RC +158 RZG (04/20) & +403 NVI (12/19)
Dam is a sister to Gandhi @ Vost & Gustavo @ RBB. Both Top 10 RZG Galaxy sons in Germany
Same family as O-Cosmopolitan, Cancun, Chevrolet, Fanatic & more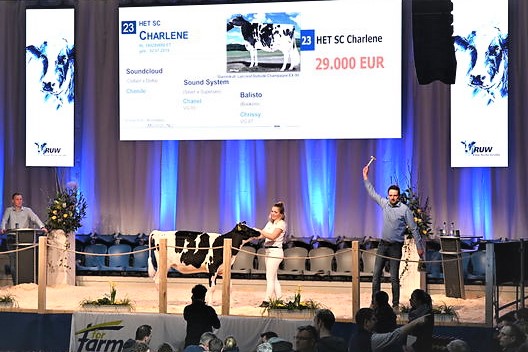 Same family: HET SC Charlene - sold for 29.000 EUR in the HighlightSale 2020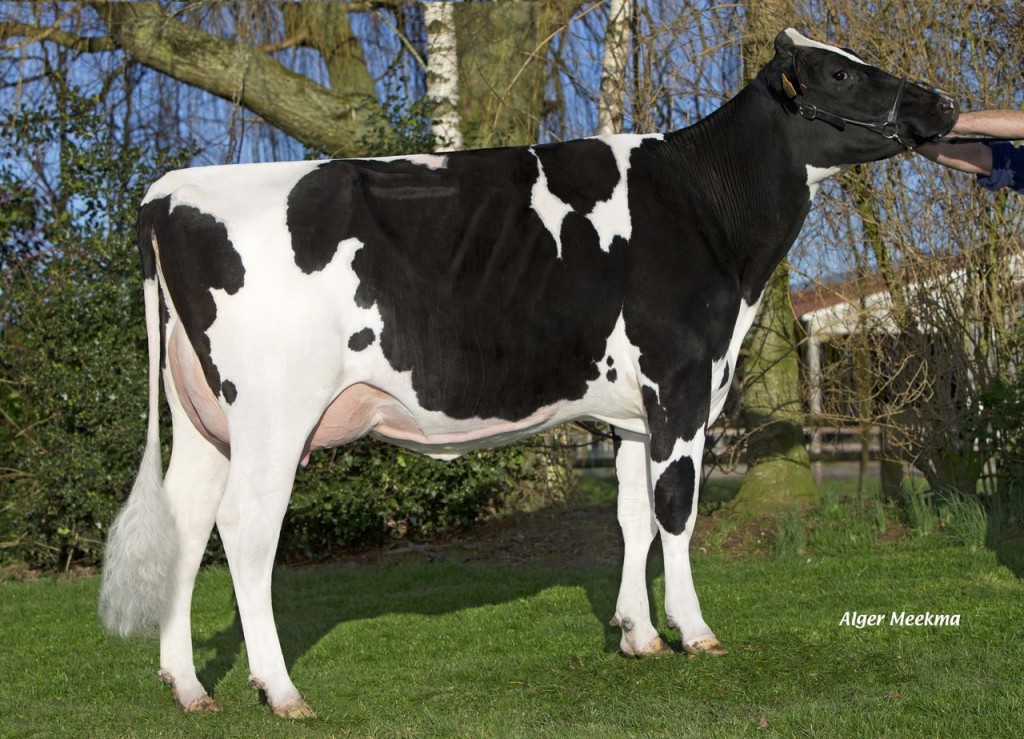 Grand dam: Roccafarm Beacon Chrissy VG-87-NL 2yr.
2.03 305d 9.041kgM 5.0% 446F 3.8% 343P
#3 GTPI Beacon in Europe & one of the highest RZG cows in Germany (12/15)
Galaxy daughter sold for €16.000
High offspring in different test systems
Her 1st daughter is fresh and already scored VG-87-NL with VG-89-MS 2yr. Old!