She did it!! Wilt Emy now EX-95 with EX-96-MS!
She has made it!! Wilt Emy, the dam to Wilt EMILIO @ Ascol, raised her score to the magnificant score of EX-95-FR with EX-96 for her mammary system!! An unique performance in it's own way! This special Mars Yorick daughter was Res. Int. Champion at Eurogenetique 2017 and goes back on the huge brood cow that produced: 73 All-American nominations, 3 EX-96, 8 EX-95 & >420 EX offspring: Krull Broker Elegance EX-96-USA 3E GMD DOM. Wilt Emy her dam is the EX-93-CH Shottle daughter: Wilt Elena who is a sister to Wilt Excellence - Int. Champion & Best Udder Swiss Expo 2015.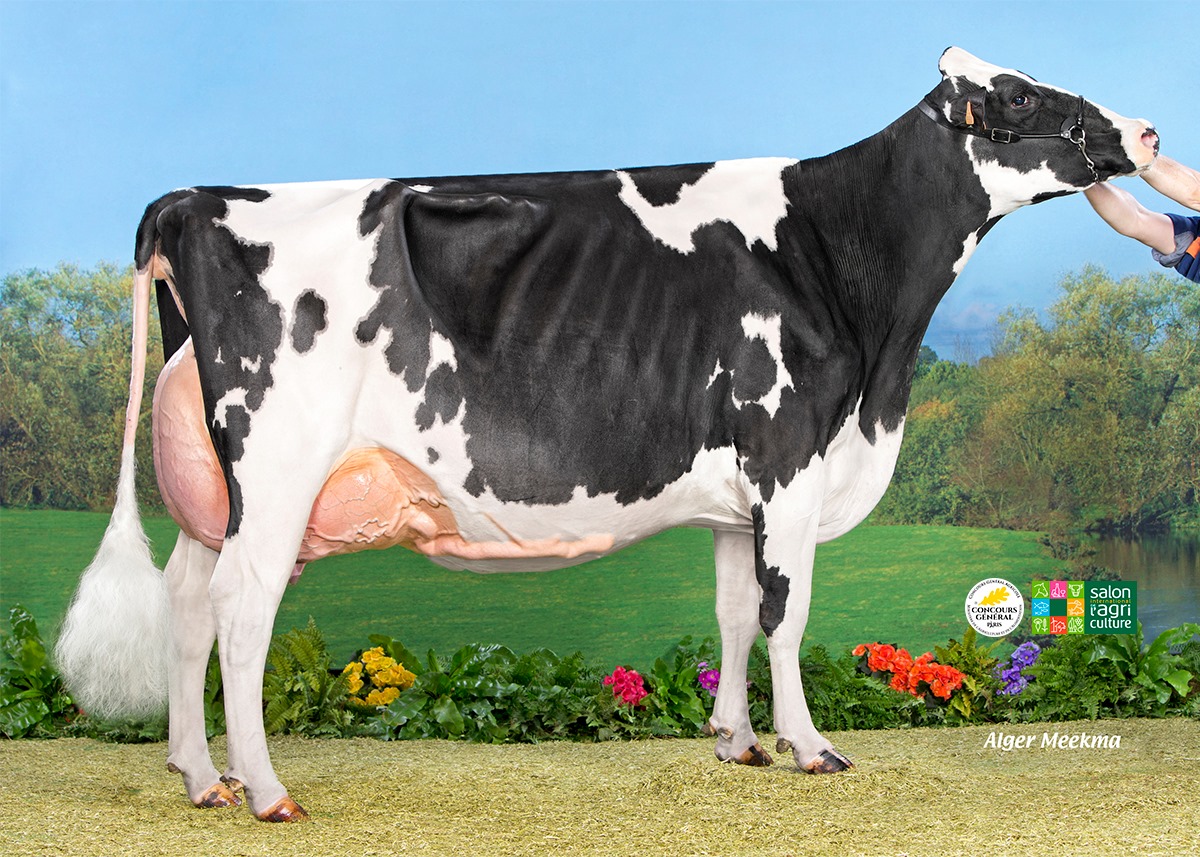 Wilt Emy EX-95-FR EX-96-MS (PEDIGREE)
Yorick x Wilt Elena EX-93-CH EX-93-MS 4E (s. Shottle) x Cradenhill Mr Sam Élégance EX-90-FR x Krull Broker Elegance EX-96-USA family
3rd place Swiss Expo Lausanne 2016 & 2017 & Res. Int. Champion Eurogentique 2017!!
Grand Champion Departemental Bas Rhin 2014
Dam to: Wilt EMILIO (+3.84 PTAT (4/19)) @ Ascol! - Former #1 PTAT Bull in the breed!
EMILIO: PTAT +3.99 - Current #3 PTAT Bull World Wide (12/16)
Close family to Wilt Enia VG-88-FR 3yr. - 1st & 5th place Swiss Expo '12 & '14
Grand dam has 4.0% PROTEIN!
4th dam is sister to famous cows like: Encore Electra EX-95, Linjet Eileen EX-96 & Embrace EX-95
Very interesting branch of the Elegance cow family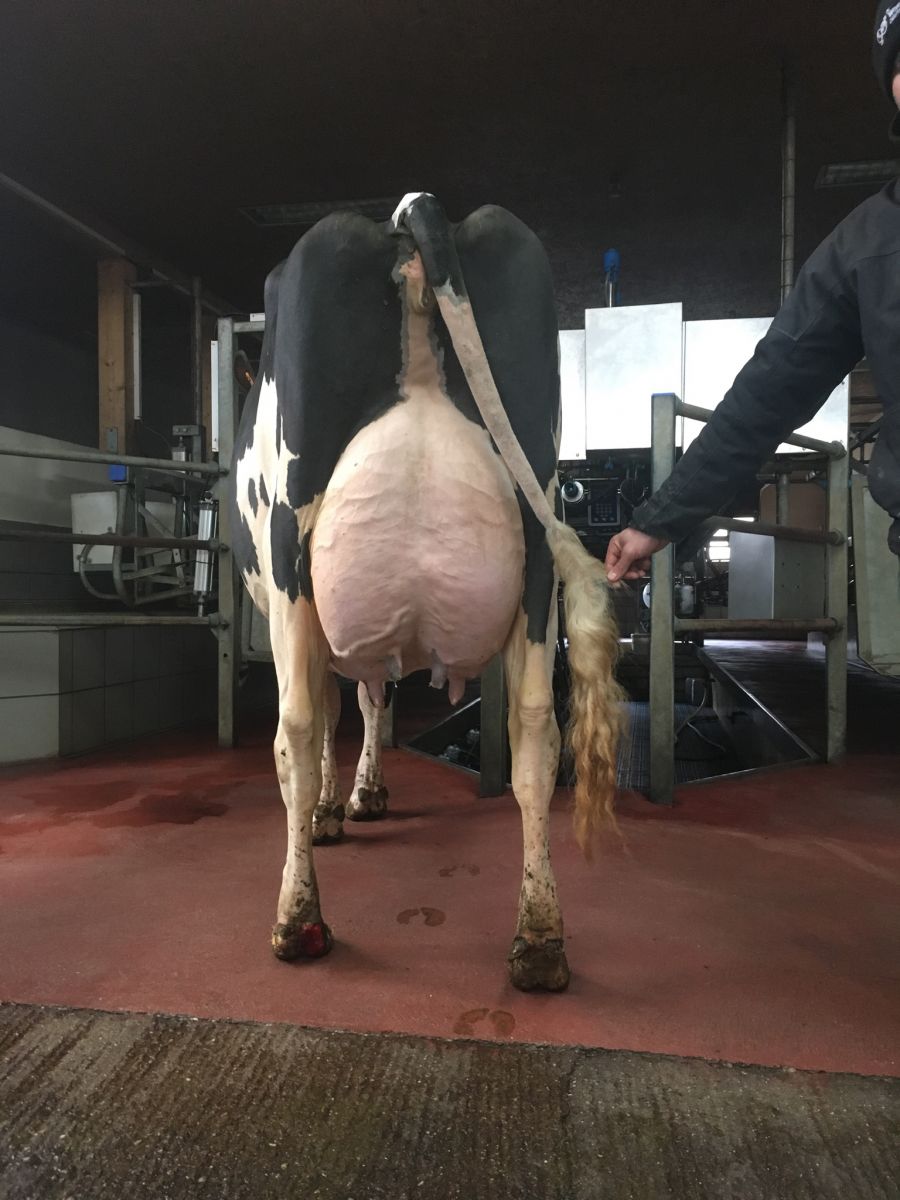 Snapshot of Wilt Emy her stunning rear udder!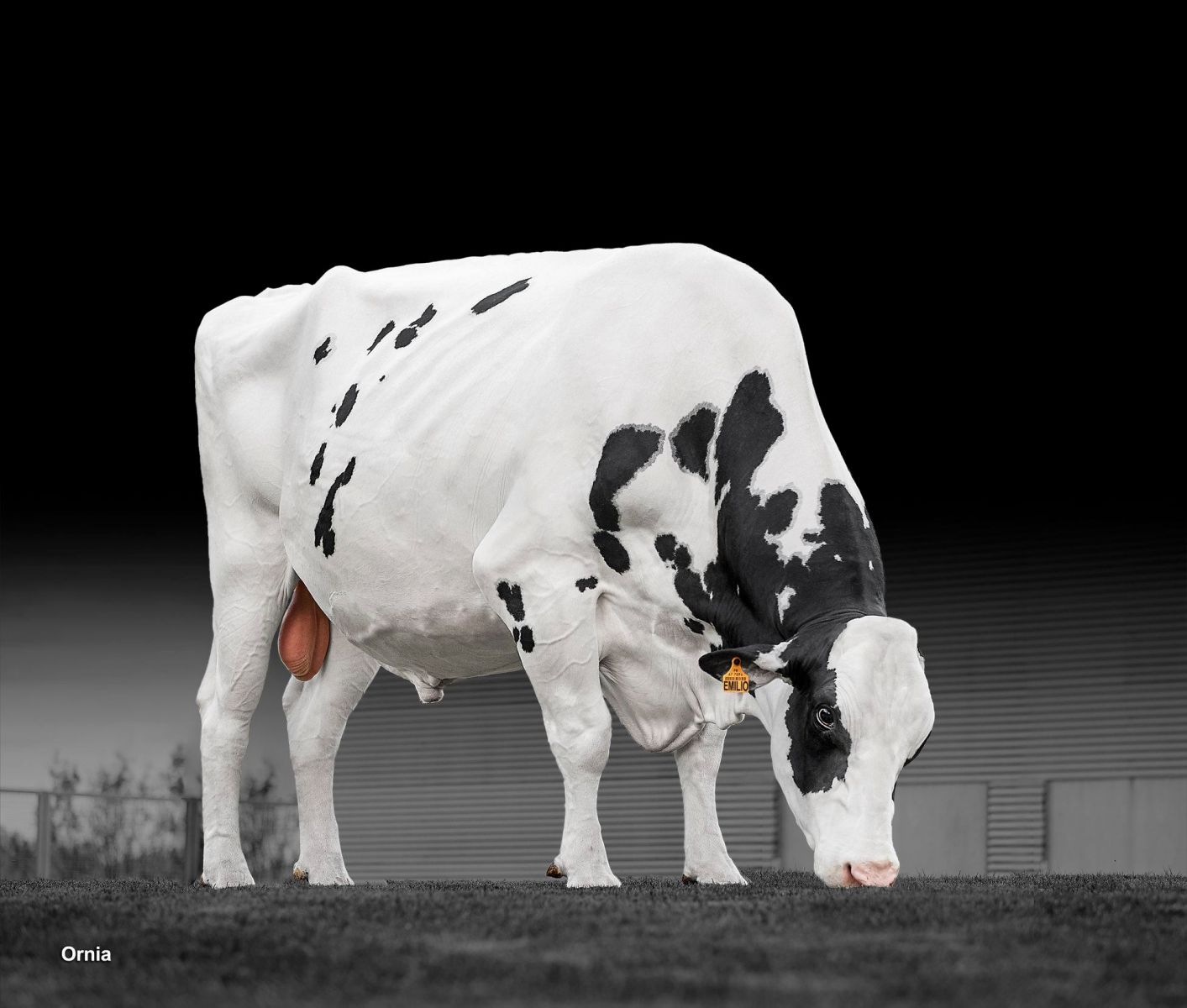 Her son: Wilt EMILIO @ ASCOL - former #1 PTAT bull in the breed